Texting Thursday - Reader Leaders - 7 Habits
What is a Reader Leader?
In my classroom a Reader Leader are students who read their Accelerated Reader books on them, test and make 100. I want students reading as much as possible at their independent reading level. I also want them comprehending what they read. So, after students read picture books 3 times, take an accelerated reader test, and make a 100, they get to place a sticker on their Reader Leader chart. Each time they get a line filled, they get a piece of candy from the candy jar. Each time they fill the entire chart, they get to go to the treasure box. This has been a big reading motivation for my students. Students who are reading chapter books get 2 stickers if they make a 100. As students gain more charts, I just place the new one on top of the old and at the end of the year, they get to take their charts home. I also give awards for those charts.
The big chart int the middle is used to record weekly class points, and reading levels. I purchased it from the Accelerated Reader company several years ago.
Why 7 Habits?
At my school this year, we began The Leader in Me program. So, I tied in my title: Reader Leaders to our school theme with the 7 habits in mind. If students are leaders in reading, they can be leaders in all other subjects as well. Miles on their tongue will take them places throughout their lives!
Great Idea from Kinder Craze: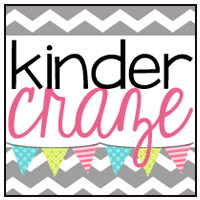 Kinder Craze uses Scholastic
I read some fantastic tips at Kinder Craze on getting more books in your classroom through Scholastic. Click on the button above to read more about how Maria uses Scholastic book orders and Storia.
What do you do to promote reading in your classroom?